Must Read Long Distance Moving FAQ
Planning a long-distance move is stressful, and you probably have a lot of questions, especially if this is your first time. Although there are benefits to your average long distance moving guide (complete with overly complex check lists) sometimes you just want a few solid yet simple answers. If that sounds like you, then it's a good thing you happened upon Liberty Movers: the long distance movers who know how to take your important questions and provide answers that actually help you!
When is the best time to conduct a long distance move?
There are great perks to moving any time of the year, so deciding what time is best depends on your individual priorities. For example, moving during the spring and summer is great because you can take advantage of your children's vacation time, and moving when the weather is nice can be preferable. However, moving during the fall and winter might be cheaper because you benefit from off-season rates.
How do I pack for a long distance move?
Ideally, you will choose to have your belongings packed by professional long distance movers. This way, you know your valuables are well protected each step of the way. However, if you're a DIY type, then it's a good idea to learn some expert packing tips. To get started, here is a basic list of supplies you will need to pack for a long distance move—and a few tips while we're at it!
Sturdy moving boxes in various sizes: Never over-pack boxes and always fill gaps with packing paper.
Packing paper and bubble wrap: When packing glassware, fill openings with paper before wrapping.
Packaging tape and labels: Never load boxes that are not tapped shut, and detailed labels make finding your items later much simpler!
Moving dolly: Don't try to move those heavy furniture items and appliances without a moving dolly.
Are there items I cannot pack when moving long distances?
Unfortunately, yes. Your moving company will provide an extensive list of items that are banned including perishables, aerosols, propane cylinders, paints, and more. The goal is to provide you with a safe and efficient relocation, and sometimes that means leaving a few items behind.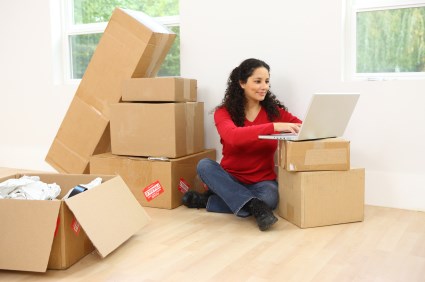 Essential Long Distance Moving Tips
Invest in Quality Moving Supplies
The first among our long distance moving tips concerns supply quality. Don't cut corners when buying boxes and moving tape. Your boxes must hold up as they are being moved and shuffled in the truck. Cheap boxes can start to bend and break, causing damage to the items inside.
Inspect Furniture and Other Heavy Items
A close inspection of some of the large items in your house can help you determine what stays and what will go. For example, if you have old furniture that needs to be replaced, then it might make sense to get rid of it now and buy new furniture at your destination. It isn't worth the space and cost of moving these big items across the country.
Purge Unnecessary Household Items
Have you noticed that your house feels overloaded with clothing, toys, and other household goods? A few new things here and there can really add up over the years. Since you are preparing for a long-distance move, it is a great time to decide what you want to keep and what you no longer need.
Careful, Deliberate Packing
With a long-distance move, your personal belongings won't just be loaded into the truck and unloaded at the new home. These boxes will also be riding in the truck for long stretches of road. With all of the handling and driving, there is a risk that items might be broken or damaged.
Foods and Liquids
The next in our list of long distance moving tips is food items and liquids. It's not a good idea to pack liquids or foods because these items can attract pests or cause a mess. If you decide to bring food from the pantry, it should be unopened and preferably in sealed cans or plastic containers. Open bottles and liquids can be problematic if they break or spill because the contents can damage other items in the truck.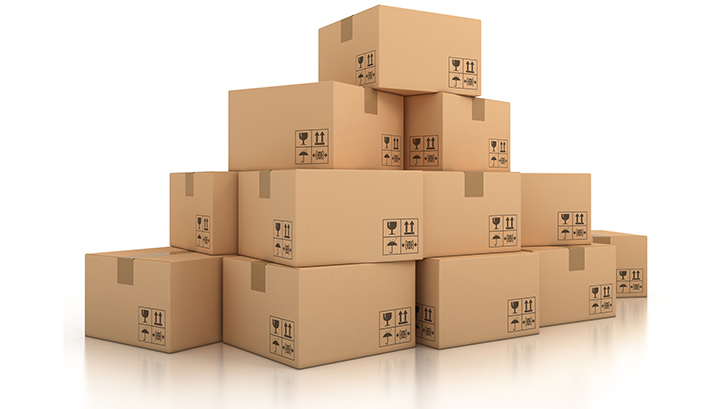 PACKING TIPS FOR MOVING LOCALLY OR LONG DISTANCE
HELPFUL PACKING TIPS FOR MOVING
You have a million things to take care of before your next move – from changing your address on all your important accounts to figuring out which furniture will fit in your new place.  Here at Able we feel it can be very helpful for customers to be aware of important packing tips for moving.  If you're making a long distance move, you're looking for new doctors, sports clubs, churches, schools, and trying to figure out what your new community and neighborhood are like.
You have a running list of everything you have to do before you move, especially if you're changing jobs or leaving friends and family behind. It can easily get overwhelming, and one thing that happens to everyone is that time speeds up!
It's easy to let yourself feel like you have enough time to get your packing done after you tie up loose ends elsewhere. Moving can be very stressful, and often coincides with other major life changes that can add to undue stress. Packing boxes at the last minute under duress does not lead to a harmonious arrival in your new home.
Give yourself time – Estimate how long you think it will take you to pack everything (from your wardrobe to the treasures in your attic). Then, to be safe, double it. With all the other things you have to take care of, giving yourself plenty of time for packing will ensure that you have everything done long before the moving truck arrives.
Reduce your load – If you give yourself enough time to prepare before packing, you have the opportunity to narrow down what you need before you move, saving you time, energy, and often money before you even start packing.  Part of our suggestions on packing tips for moving are designed to help when it comes down to this question…. how do you decide what you need?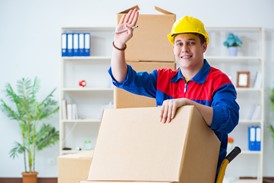 Plan Carefully for Your Move
Moving from one home to another is considered one of the most stressful things people do in their lives; when your move is across the country rather than across town, the stress is increased tenfold! Long-distance moving involves careful planning and organization on your part and on the part of the company you pick if you hire movers. Is the company you pick going to do a good job? Would you be better off renting a truck and doing it yourself? The following long-distance moving tips are not going to answer all of your questions, but they'll be a good place to start your move on the right track.
Do-It-Yourself or Hire Movers?
While those who are rolling in money probably won't have a difficult time deciding whether or not to hire movers, the rest of us are stuck with the same choice every time we relocate. Of course, picking up and settling in will produce fewer backaches if you hire movers, but thle price tag and the added worry of whether or not your movers will be careful with your belongings can sure add to the headaches!
DIY Long-Distance Moving Tips
If you decide to go the less expensive route, there are a few things you can do to make your move go more smoothly. First and foremost: plan your packing! The only thing worse than over-exerting yourself during a big move is over-exerting yourself AND breaking or misplacing some of your belongings in the process. Large boxes are great for pillows and blankets, but for just about everything else, you'll want to stick to smaller, more manageable dimensions. Also, make sure that you have plenty of packing material and a way to clearly label your boxes. Always pack one room at a time, and keep the boxes from each room together when you load them; this will be a huge help when it comes time to unload!
Long-Distance Moving Tips when You Hire Movers
The most important thing to remember when you hire movers is this: a company you can trust is worth a little extra. Now, this doesn't mean you should go out and hire the most expensive movers you can find; what it does mean is that you should get several quotes from several different companies and pick the one that you feel will do the best job rather than the one that charges the least. Good communication is a key element of working with movers, and when you find a company that you feel comfortable communicating with, you're more likely to have a good experience. If a particular company leaves you feeling uncomfortable before they load a single box, there's bound to be trouble ahead; on the other hand, a company that quotes a little higher but is quick to answer any questions you have and makes allowances for your specific needs is likely to provide great service through the entire moving process.
Moving Checklist & Other Tips
Gather your supplies. Make sure to stock up on assorted boxes, scissors, tape and other packing supplies. A grocery or liquor store will have extra boxes for free.
Set up a packing center. Keep your boxes, scissors, tape and other packing supplies in one area.
Label boxes. Keep your box labels simple. It's a good idea to stick with three categories: load, don't load, load last and fragile.
Pack one room at a time. Only focus on one room at a time. Packing multiple rooms can lead to confusion and reduced efficiency.
Keep packing tools together. Keep your packing center together and move it from room to room. This will help you avoid lost tools.
Plan ahead. Certain items like plants require some forethought. Be sure to factor harder-to-pack items into your plans.
Move difficult items together. Fragile items will require a special trip. Be sure to set aside the time to move special possessions.
Long-distance relocation services
Have you moved to a long distance location before? Or are you considering moving to a new place that requires traveling for long? It is necessary for you to know that long distance moving is not as easy as it looks. I am yet to see someone that ever says long distance moving is less stressful.  It is a tremendous job. The only thing I can compliment about the long distance move is that it can really be fun if you have the right long distance company helping you move your goods.
Find the best long distance relocation services
It is really not difficult to discover the best relocation companies in the United States of America.  There a numerous long-distance relocation companies around the nation and all in different sizes and shapes but the important thing is finding the best and reliable company to trust when helping you move your properties and to make sure they provide the following services
Storage
Storing of goods when moving long distance is very necessary. Long distance company movers pack goods in ways for it to survive long distance moving. They make sure that your goods are well packed and sealed in a very good box. Most times, extra storage facilities are needed for your goods to be very safe and accounted for.
Full Packing
Long distance moving companies have movers that help you pack your loads and goods fully without making you stress your self. The only thing is that you might need to pay the additional cost for the service renders by the movers, but be sure that your goods will all be moved carefully.
Special moving
Moving of special items requires an expert touch. When you choose the best moving companies to help you relocate your goods, you can rest assured know that all your personal belongings will be packed professionally, with maximum safety by a team of professionals so that you won't have room for complaints when moving.