Guide to Engineered Wood Flooring
Engineered Wood Flooring is the perfect choice if you desire a beautiful wooden floor but would like something which can withstand rapid changes in temperatures and is easy to install.
If you're considering installing Engineered Wood Flooring then continue reading this guide to discover the pros and cons, the different types available and tips on keeping it looking its very best!
What is Engineered Wood Flooring?
Engineered Wood Flooring is made of a core of hardwood or plywood, with a layer of hardwood veneer on the top of the surface. It's still made of genuine wood so it gives any space the same contemporary look and feel which solid wood offers.
Engineered Wood Flooring ranges in thickness, depending on the quality, but is typically between 7-22mm.
Underneath the top veneer are several more layers of thin wood all glued together. This makes them less prone to movement which humidity can cause.
What are the benefits of choosing Engineered Wood Flooring?
The main benefit of choosing Engineered Wood Flooring over Solid Wood is that due to the way it's manufactured, with all the layers of wood, it's less prone to movement and therefore can withstand rapid changes in temperatures and humidity.
Engineered wood is considered as hard-wearing, this is because the way the flooring has been constructed it makes it a lot tougher than solid wood. Therefore, if you have a big family or pets, engineered wood is built to withstand the footfall of your family.
Another huge advantage which many homeowners enjoy is that Engineered Wood Flooring is easy to install. With the option of a click system it means the flooring just clicks together, like laminate flooring.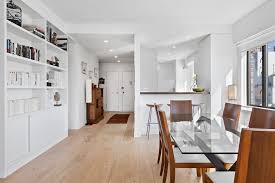 Where To Lay?
Anywhere it won't be exposed to water or humidity. Wooden stairs are very difficult to lay and fitting around places such as toilet pans is hard to achieve a good finish.
BENEFITS
It is more resistant to moisture and heat compared to solid hardwood.
It's construction method makes it more stable than a piece of solid wood; it is less likely to buckle or gap.
You can install engineered hardwood flooring at any level, including below ground. In contrast, solid hardwood floors cannot be installed in basements.
It is more attractive than laminate flooring and cheaper than comparable solid wood planks.
It is highly durable and long-lasting.
DRAWBACKS
There are very few drawbacks, but tongue-and-groove is harder to install than click-lock.
It can be a lot more expensive than laminate.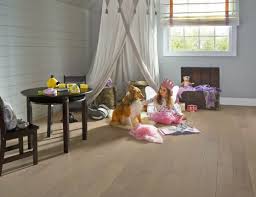 Where to use engineered wood flooring
Hard wearing engineered wood flooring can be used in most areas of the home including dining and living rooms, hallways, kitchens and bedrooms. However, it's important to remember that it's still a natural product, so we do not recommend engineered wood flooring in bathrooms or any other high moisture environment where there is a potential for leaks such as utility rooms. If you are choosing your floor for the kitchen or hallway, we recommend a lacquer finish as it is easier to maintain and is better at resisting spills and marks than an oiled floor.
If your home has water or electric under floor heating, then engineered wood is completely safe and suitable for use as its stable enough to withstand temperatures of up to 27 degrees. However, when turning on the underfloor heating for the first time, or after a prolong period of being turned off, increase the temperature gradually over a period of days so that the floor can acclimatise to the change.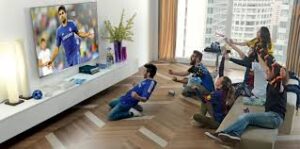 What are the different species of Engineered Wood Flooring?
There are many different species of engineered wood flooring to choose from, depending on your taste and budget.
Different wood species have varying degrees of hardness. However, this doesn't necessarily affect their durability – a softer wood may still deal with wear and tear quite well. Different species of wood will also react differently to light and moisture. Maple for example, does not cope well with changing temperatures so Oak or Walnut would be better suited for underfloor heating.
It is important to consider the species of wood carefully when selecting a flooring.
Why Choose Engineered Hardwood Flooring?
beauty to your home, there is no substitute for genuine hardwood flooring. Whereas both engineered and solid hardwood floors are both made from 100% real wood, there are significant differences in their overall construction. These aforementioned differences give rise to two very different products with very different appeals. Engineered hardwood flooring construction has several benefits over solid hardwood. Firstly, engineered hardwood reacts favourably to temperature and humidity. With solid hardwood flooring, any changes in either temperature or relative humidity can cause the boards to warp, gap or buckle. Engineered wood flooring, on the other hand, is more dimensionally stable, due to its multi-layer construction. The dimensional stability of engineered wood means it can be used with underfloor heating and in areas where humidity fluctuates, such as kitchens, conservatories, rooms with log burners and rooms with large amounts of glazing. Engineered wood floors offer an advantage in their installation method. Solid hardwood must usually be nailed down to a plywood subfloor. Engineered wood can be either stapled or glued down over a wood or concrete subfloor. Furthermore, some engineered wood floors can be installed using a 'floating' system, where the planks are fastened to one another, and are simply 'floated' over padding or underlayment. There is little difference in cost between solid hardwood flooring and engineered hardwood flooring. In fact, engineered wood flooring will generally cost you less than solid wood for the same look, because less of the 'species' tree is used to create engineered wood. Plus, freight costs are lower with engineered wood, because it is lighter in weight, and therefore less costly to transport; this also means that the product is more environmentally friendly, as it uses less CO2 to transport it in the long run.