Guide To Stucco Repair Done Right
Black mold, wood rot, decay, and water damage have all been found behind improperly installed Stucco. If your stucco wall hasn't been installed the right way, it will likely fail. Most Sun City residents are very familiar with the class action lawsuit that settled on April 18, 2019 for just north of $43 million. Now that the lawsuit is over, many residents are focused on making the proper repairs to keep their homes safe, free of health hazards, and protected from further water damage.
Once news of the original stucco delamination made its way through Sun City, residents like Connie Sehlinger began to assess the likelihood of serious issues with her own home. Connie took quick action in order to avoid a more expensive, and potentially dangerous problem.
After receiving a settlement from the lawsuit, Connie thought "I've got this money. I've had this house checked twice, and I better have it checked again before I decide to take a vacation with this money.  I may have to use it for the side of the house. Which is exactly what happened."
Spring Construction: The Lowcountry Stucco Experts
One of the area's most accomplished stucco contractors, George Hutchinson, owner of Spring Construction has been working in the Lowcoutry for 15+ years.
Connie hired George and Spring Construction for several reasons, including his expertise, competence, ten-year transferrable warranty, referrals, and his polite and trustworthy demeanor. But, before George began working on Connie's home, he thoroughly assessed Connie's potential for water damage.
STUCCO REPAIR
PROTECT YOUR PROPERTY WITH STUCCO WALLS
Your stucco walls have been providing your home with a beautiful protective exterior surface for many years, but when the time has come that they need repair
Thankfully, one of the significant benefits to stucco as a building material is that it is extremely repairable
Although extremely weather-resistant and durable, over time, stucco will be susceptible to damage. A properly applied coat of stucco should last decades at a minimum, but when large cracks start to develop, it is important that you act quickly before more of the wall becomes damaged. Serious stucco damage is nearly always caused by water intrusion into the interior of the wall, which can be caused by improperly installed stucco, previous amateur repairs, or simply the passage of time.
PROFESSIONAL STUCCO INSPECTIONS
Part of the way we like to add value to our company's services is by offering our clients up-front, no-obligation quotes. Get in touch with us to book a complimentary professional stucco inspection.
We'll send a certified professional to your property at a time that's convenient for you. With our trained eye, we'll investigate the extent of the damage, being careful to check for any signs of a mold problem beneath the surface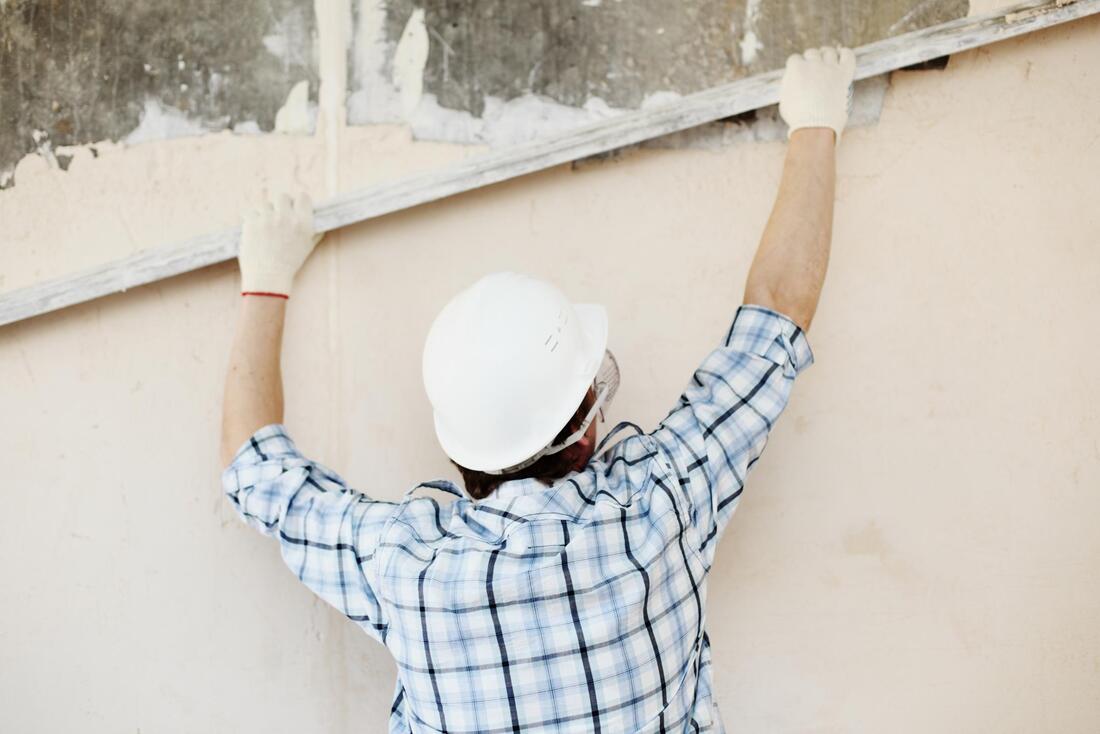 Stucco Repair
Stucco is the first thing that comes to anybody's mind when thinking of building a home.  Stucco has been around for some time and is here to say thanks to the beautiful finish it can give the exteriors.  Though long-lasting a stucco siding requires regular maintenance to retain its sheen.  Installing stucco might not be complicated, but it is a work that should be handled only by expert stucco contractors.
handling stucco repair and installations around the area and popular for top-quality stucco repair services. The testimonials of our countless satisfied customers vouch for the claim that we are the best stucco repair contractors in the town. We have handled stucco repair projects of all kinds from minor stucco patch repair to complete stucco redoing.  Our exposure to different types of stucco and designs ensure that we understand stucco in and out and so any project we take up is completed to perfection.
​Stucco is our passion. We offer our customers a range of stucco repair services to choose from. It can be a minor stucco crack repair or a stucco foam installation or a complete stucco installation
Hardcoat Stucco Repair
​The composition of hardcoat stucco makes it more resistant to water damage. It is porous and hence doesn't retain water. So, it is a recommended product in moisture-prone areas.  Though chances of water damage are less, hardcoat stucco requires maintenance on regular basis. Else it might develop cracks on the surface, and stucco cracks even if minor shouldn't be ignored. We provide the perfect stucco crack repair service for any cracks on your hardcoat stucco. The cracks that you see on your walls might be because your stucco was not installed properly in the first place. That is why it is always recommended to get an expert stucco contactor to install your stucco. Just imagine the time and money you could have saved on the stucco crack repair that keeps occurring because of the wrong installation
EIFS Repair
​Do you know the best way to determine the type of stucco you have installed? Just tap the same, and you would get an idea. EIFS (Exterior Insulation and Finishing System) will sound hollow because it is lighter in nature.  However, the biggest drawback of EIFS is that it retains moisture and develops water damage issues faster than hardcoat stucco.  Stucco contractors get more calls to repair stucco cracks in EIFS than in hardcoat. Apart from its water sensitivity EIFS is also softer than a hardcoat, hence dents and exterior damages are more frequent in EIFS. Painting and stucco patch repair are usually recommended for such exterior stucco repairs. An expert can guide you in choosing the ideal paint for EIFS considering its water sensitivity, hence please ensure that only good stucco repair companies handle your EIFS stucco, because the complaints are more frequent in EIFS. So, if not dealt with prudently your minor stucco crack repair might cascade into a major one. Assign your stucco repair service to us for making your EIFS stucco as good as new.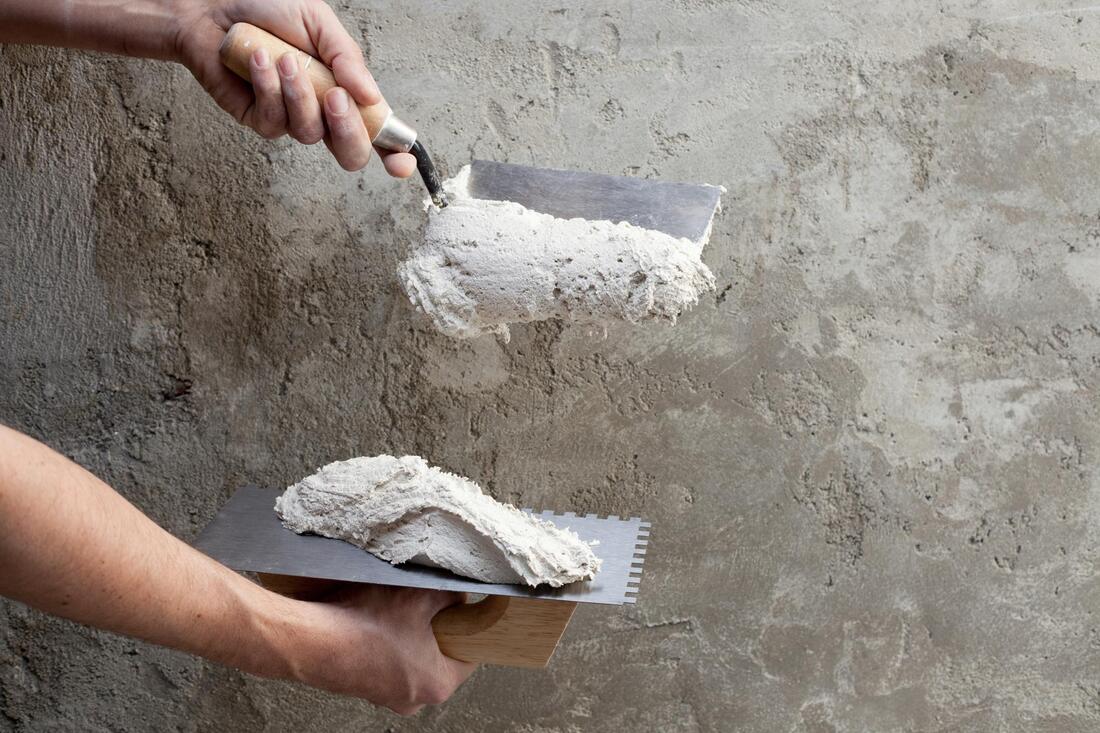 Why Patching Or Painting Your Stucco Can Be Dangerous
Patching or painting your stucco can be very dangerous and if done incorrectly, may lead to structural damage and expensive repairs. Unlike other home building materials, cracks in stucco should not be painted over or quickly filled in because there is always the possibility of covering dangerous water damage that may threaten the structure of your home. This is very dangerous and a lack of experience may lead to far more serious issues, which is why it is always better to hire a professional stucco contractor to complete inspections and repairs of stucco for you.
Stucco homes are beautiful but will experience wear and tear from different elements over time, especially in temperamental climates. Moisture and cold can both cause problems and the continuous cycle of warm and cold weather will cause stucco to expand and contract, resulting in cracks. As water and ice enter these cracks, they will become worse over time and allow moisture to enter right into the walls of your home, which will lead to mold and rotting and this is one of the reasons why you cannot just patch or paint over stucco, no matter how tempting and easy it may sound. Cracks may be an indication of a much bigger and more serious underlying problem, like water damage, and if that is the case, it must be looked at so that the proper repairs can be made.
Reaching for paint or caulk whenever you see cracks in stucco may seem like a good idea but in reality, it is not because you'll only be covering up a problem instead of fixing it and this can be both problematic and dangerous. Patching or painting over stucco is a lot like ignoring the underlying problem while creating a larger one and you need to remember that both painting and patching are temporary cover-ups and not actual solutions, so if there is existing water damage already in your stucco, then the paint will only peel and crack again. No amount of patching or painting will prevent future cracks and if the root of the problem is not fixed, then you'll just be wasting your time.
Many people think they're doing the right thing by filling in the cracks so that moisture cannot get in but they forget that this can seal in any existing moisture, which is something you definitely want to avoid because that moisture will seep into the wood frame of your home's structure and lead to rotting. Moisture will affect other porous materials of your home's structure as well, so it's a very dangerous situation that you want to prevent from happening.
REPAIR YOUR HOME'S STUCCO
Make the Stucco of Your Home Last for Years
With repairs and regular maintenance, you can make the stucco on your home last for years. If you have noticed moisture seeping through the walls has begun to damage the stucco—causing it to either crack or deteriorate, it is time that you contacted our team. Beyond just repairing the stucco though, our team can also address any issues with hard water that may be coming from your plumbing system. This hard water can damage your home's plumbing, which can lead to leaks down the line and further wall damage.
Your deck or patio is an outdoor extension of your home. But being exposed to nature, it needs regular maintenance and repairs to keep it a safe, pleasant place for entertaining guests
Doors are the entry and exit points to many areas in your home and they should always work correctly and look great. Whether you need repair services because your door doesn't work or look like it used to, or you're ready to have a brand-new door installed
Toilets, Screen Doors, Drywall, Tile & More
When stuff breaks, we fix it. Our home repair contractors can save you the time and money it would otherwise cost to find and install a replacement for your broken fixtures and household items. We believe in a convenient, one-call solution where one call can get one of our house repair contractors on the way to fixing whatever you need fixed.