Keys to Successful Event Video
Remember, Have Fun, but It's Their Party
Often, there will be receptions and parties that go along with special events. If you are invited, it's important to make an appearance. It's a good idea to be grateful for the opportunity the client presents. Just keep in mind that it's their party – be polite, don't eat the food unless invited to do so, don't overstay your welcome, and keep that lampshade off your head.
Rest Up!
No matter how straightforward your role at an event may be, a long day of standing still and staying alert can be draining. Even at simple shoots you might run into camera issues, fluctuating audio levels, mysterious sinking tripods and last-minute changes from clients.
Park as Close as Possible
Figure out parking before the event rolls around. Don't get caught circling a full parking lot when you're supposed to be setting up. Ask where you can unload your vehicle and see if there is special parking for event staff. Having a nice, close spot will save time and stress in case you need to make any last minute errands.
Look the Part
Looking professional is an important part in making a client happy. You want him or her to see that you take this work seriously. Appearing neat, well-groomed and well-mannered will confirm that your client made the right decision in hiring you.
Make Friends with the On-site AV Person
Do you need an XLR audio feed from the soundboard? Maybe an SDI hookup so your camera feed can appear on screen? Take a wedding photographer for example, both audio/video (AV) and photo folks will have supporting media that you will want access to, so be willing to share and cooperate. Regardless of what you need from the AV staff, it never hurts to be on somebody's good side, when you're depending on them to be the A to your V.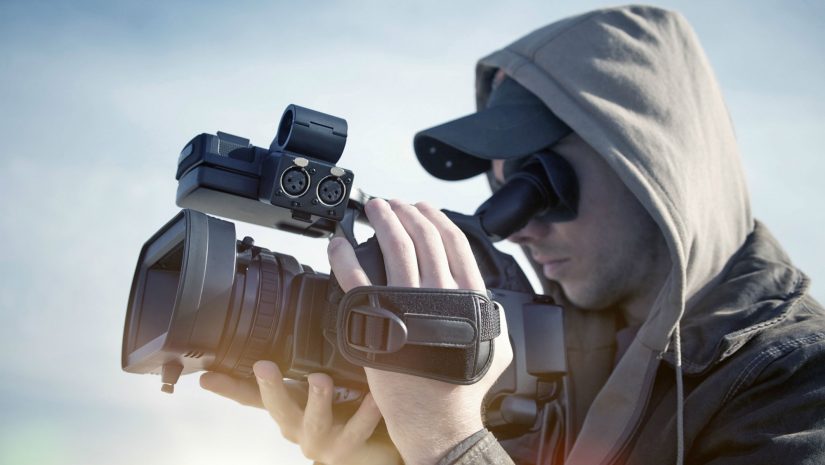 Tips for Shooting Event Video and Photography at the Same Time
Edit Photos First, Video Second
Once the event has concluded, it's best to dive into the photos first — sometimes immediately after the event. Editing photos, to most, will be the quicker of the two edits, and it will help you get the ball rolling on your deliverables.
Communicate and Be Vocal
When taking on the challenge of shooting both video and photos, communication is key. If you have a team with you, dividing and conquering is a great approach. However, the key is communication and planning.
Photography Appreciates Static
Meanwhile, for photography, I'd look for more static situations. Obviously, shooting event photography requires singling out groups of people and getting them to turn, smile, and pause — photography is simple and elegant. There's no need to record people awkwardly waiting for a flash.
Video Loves Motion
Also, when deciding when to shoot video over photography, a general rule is to decide what looks good in motion versus static. Video loves motion. Yes, it may be a little harder to set the focus and adjust on the fly. However, consider the situation. If there is something interesting going on that is in motion, say a first dance or a popping champagne bottle, always go for video.
Know Your Strengths and Weaknesses
Personally, I feel like I've always been an unusual photographer/videographer because I feel stronger shooting video than photos. Often, photographers are looking to add video to their coverage. In which case, this is a great resource.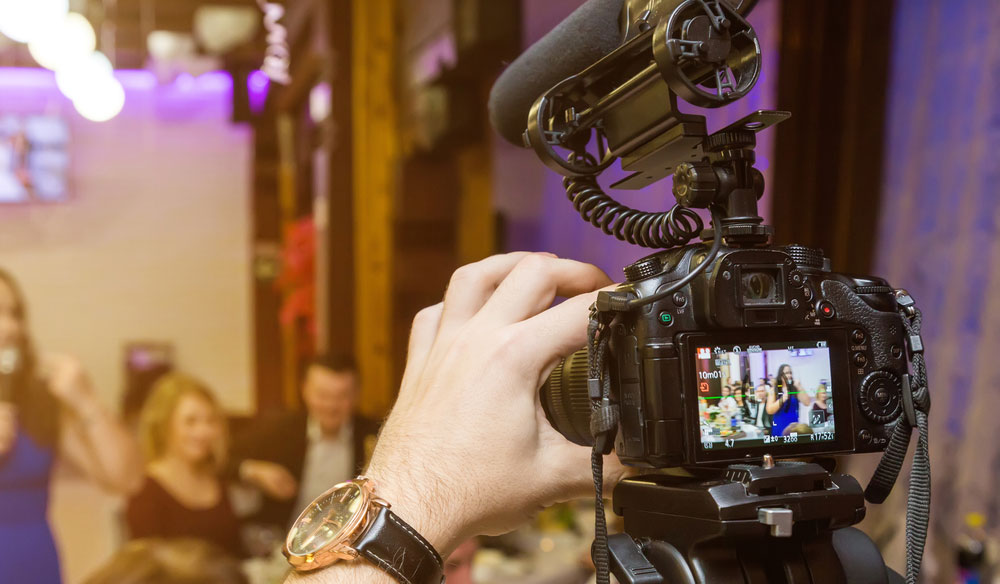 What to Look for in an Event Videographer
Technical Know-How
Of course, if you want a high-quality video, you need to hire someone (or a team) that knows how to hit that quality level. This means paying attention to technical aspects such as.
Editing Skills
Editing and post-production in general are huge parts of the overall effect. Of course, you need to take care when you are doing the actual filming. But, even if you don't get everything you need, it is possible to add depth through editing. If done correctly, you can create a feeling that might not even have been as intense at the live event itself.
Artistic Flair with a Marketing Mind-Set
Of course, video is an art form. So, when hiring a videographer, you want an artistic spirit. But, be sure this is kept in check with a marketing mind-set.
Videography Tips for More Professional-Looking Videos
Have Good Lighting
One of the biggest secrets to achieving professional-looking videos is to use lighting for your storytelling. During conceptualization, try to be intentional about your lighting. Determine the types of lights that you need and where you will place them to achieve the effect that you want. Or if you're on a budget and are working with existing lights (like lamps and the sun), think of how you can make it work for your particular scene.
Keep the Background Simple
Don't just film anywhere. Make an effort to use a simple background or improve it by removing as much clutter as you can. Many use solid-colored backgrounds — be it a wall, a bedsheet, or backdrop paper — and place themselves (or their subjects) a few feet away from it to avoid casting a shadow.
Improve Your Composition
A true pro may be able to spot the work of an amateur during the first few seconds of a video project, even if high-end camera equipment was used. So what gives them away? It's their lack of proper framing and composition.
Observe Proper Camera Placement
A common mistake that beginners make is not minding how the lens' focal length and the camera's relative distance from the subject are affecting the look of the scene. For close-up shots, never place your camera close to your subject as this can create unattractive facial distortions and make it more challenging for you to crop out the edges of the scene. It's much easier to place your camera a couple of feet away and carefully zoom in with your camera lens.
Use Manual Focus
While the autofocus feature on your camera can be very handy, it can ruin your recording when it goes in and out of focus while trying to locate your subject in dimly lit scenes. The key is to use the exposure/focus lock on your smartphone or switch to manual focus on your standalone camera, so you can use your own eyes and set the focus yourself.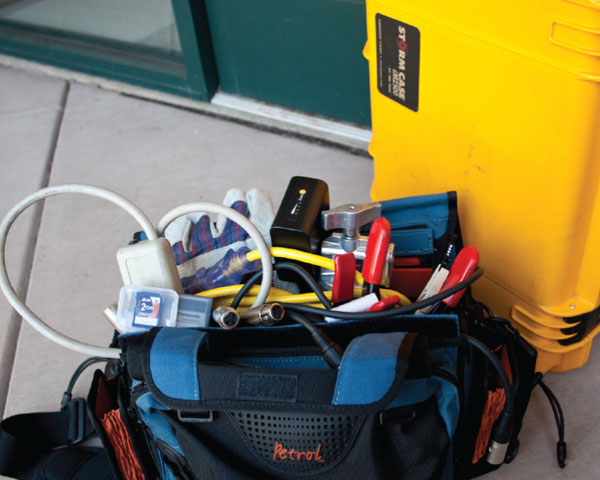 You Need to Capture for Your Event Videos
Close-up shots that capture emotion
Events are emotional experiences — and whatever emotional experience your event promises is a big draw for potential fans, whether they're swaying to their favorite music or enthralled in a really great educational talk. This type of shot captures attendees' faces expressing that emotion, which is invaluable proof that your event delivers on what it says it will.
Shots spanning a crowd or showing your venue/environment
Like #1, you're looking for images that capture the feeling of your event, while also creating a fear of missing out. A shot that shows the scale of your event, including the venue and environment, is enticing and helps people imagine what it'd be like to attend.
Shots of performers, speakers, and presenters on stage
Of course, people also want to know what kinds of things they'll learn or experience at your event, which is why it's important to capture speakers or performers on stage. Moments with strong quotes and applause or laughter from the audience will make the most impact on viewers.
Short video clips and soundbites from attendees
92% of consumers trust peer recommendations over advertising, which is one of the reasons why testimonials are so powerful. People are usually more than happy to say a few words about why they love something, so make sure to interview attendees about your event.
Shots from the stage
Along the same lines as #4, getting footage filmed from the stage looking out into the audience shows how many people are at your event and enjoying themselves.