How to Choose Your Wedding DJ
It's time to add another key player to your supplier squad! You may have chosen your wedding's key songs, but now you're going to need to hire someone to play them. Your wedding DJ will be responsible for making sure the energy stays up from dawn 'til dusk (and probably long after), so you'll want to find one with awesome emcee skills and a killer tracklist.
Sort out the important stuff
Step one is taking the time to write out any wedding details that may affect your decision. Knowing things like your venue size, venue style, budge and wedding theme will help you figure out exactly what you're looking for in a DJ. You should also note the genres of music you love, your favourite artists and your most played songs – those will come in handy when you start interviewing potential candidates
Do your research
Now it's time to do a little bit of homework (it may not sound fun, but it is!). Scroll through our wedding supplier listings, check out Instagram and ask your recently married friends and/or relatives for recommendations – you're sure to find a handful of amazing options by the time you're finished. Pay close attention to their reviews and ratings – comments from couples who have used their services in the past are super insightful.
Get in touch
Once you've selected your faves, start reaching out. If you're using WeddingWire, simply click the blue "Request more information" button at the top of a listing and it'll connect you right away. If you're using another method, reaching out via their website or through email is your best bet (no sliding into DMs – Those are easy to miss!). Remember to ask key questions like, "are you available on my wedding date?", "what is your rate?" and "can I see a copy of your standard contract?". If you're satisfied with their answers, book a meeting with them IRL or schedule a Skype call.
Sample their work
When you're meeting with your candidates, you'll want to do a deeper dive into their work. Yes, you've probably already sampled a playlist or two, but at this stage you'll want to get a bit more. Ask your potential DJs about their music repertoire and give them a bit of insight into the types of songs you love. You'll also want to let them know exactly what you'll be needing music and emceeing for (i.e. the ceremony, the reception, dinner, the after party). This will help them customize a tracklist just for your event.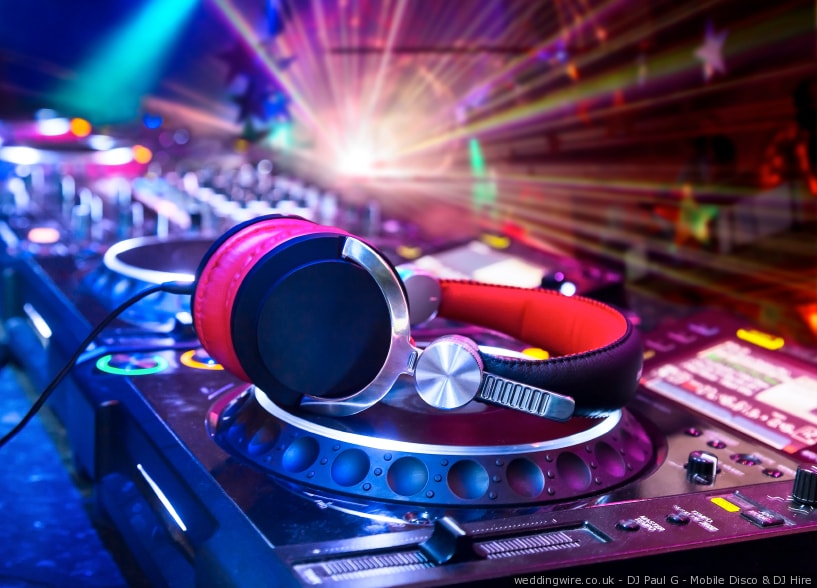 Tips For Getting The Most Out Of Your Wedding DJ
Depending on where you come from, the things you take into consideration when choosing the music for your wedding are dramatically different. Back when I got married, I would NEVER have used a DJ in a million years, having coming from the school of thought that a DJ is a loud obnoxious creature who incites your guests to do dances you would prefer never be a part of your biggest day (Macarena, ChaCha, Slide, YMCA… I could go on forever). While my guests had fun dancing to the bands I selected both in Vieques and Washington, DC, now that I know more, I certainly wonder if we might have had a much, much better time if we'd had a good DJ with a good playlist instead.
Establish up front that you are the CLIENT and you are in charge. Let him know if you don't like a talker. Tell him if he has absolutely no room for independent judgment. If you don't want to hear a single song that isn't on your personal playlist, let him know. Lay out the ground rules and don't be afraid to be a little bit aggressive and put it writing, asking him to acknowledge your requests. Many DJs prefer you be upfront and direct. Just don't be rude about it. There's a way to be demanding without being Bridezilla. Be a little nicer if he's your only option at the venue
Be very specific about your playlist and, if he doesn't give you a good form to work with
Decide whether you're going to let the DJ take requests or not, and make sure you're clear on the system with the DJ. If you'd prefer he not take requests, you can ask him to tell people that he doesn't have the music being requested up to a certain point. If somebody gets aggressive, he might have to explain that the bride and groom have requested no spontaneous requests.
Be VERY SPECIFIC about your "Do Not Play" list. Those are the songs you really, really don't want to hear at your wedding. You never know what your friends may request, and you're better off making sure the DJ knows at the outset exactly how you feel about that. Trust me, "We are Family" can be a very awkward music selection in many groups
How to Find the Right Wedding DJ for You
So you've decided on a wedding DJ…we love that! But, how do you choose the right one? It all starts by knowing what you're looking for on your wedding day. Do you want a DJ that will create an all-night dance party with everybody's favorite hits? Or maybe you're looking for a DJ who can play more obscure songs that you and your spouse love? Whatever it is, the good news is there a wedding DJ out there that will have the same tastes as you (or at least close to it!). But first you have to know the right questions to ask! These will help get you started
Finding the DJ: Seek out Recommendations
Whether your venue provides a list of recommended wedding DJ's, or your friends' brothers' cousin used the DJ at their wedding, we always suggest meeting with prospective wedding DJ's that come highly recommended from sources you know and trust. The next step? See if the DJ has an upcoming gig in your area, or vet DJ's on YouTube by searching for performances. Like what you see? Then, set up a meeting.
Are you a full-time DJ, or is this a side gig? You want to make sure you have his or her full attention the week of your wedding.
Do you have examples of your work? This is the time where he or she will attempt to impress you with what they've done. Make sure to keep your ears open to see how songs are transitioned from one to another. You want to ensure there's no break in music between tracks and that one song goes smoothly into the other one
Have you played at our venue before? It's best to choose vendors that have worked at your venue before (this goes for everything). If the wedding DJ has, they'll know how to work around the room's acoustics, and your sound will be perfect on your wedding day. If the DJ hasn't worked the venue before, see if they wouldn't mind doing a site visit prior to your wedding so they're prepared the day of.
Questions to Ask Wedding DJs and Bands
every wedding day has a soundtrack of its own—from the walk down the aisle to the first dance, the bouquet toss to your final farewell, music helps set the tone for the entire day… which is why your DJ or band has such an important role. To help you better vet the candidates, we've compiled this master list of questions to ask wedding DJs and band before booking. The more knowledge you have, the better equipped you'll be to make the right decision and find the one for your wedding.
How long have you been doing this professionally? Why you need to know this: Obviously, there's a difference between volunteer gigs and legit, paid performances. Make sure your candidates are seasoned so there are no hiccups on the most important day of your life.
How many weddings do you do on an average weekend? Why you need to know this: If the band or DJ is playing 'round the clock all weekend, their performance might suffer. If they're running on empty, you might want to rethink booking them.
Will you be the DJ/bandleader personally playing at our wedding? Which band members should we expect? Why you need to know this: Bands usually have a roster of performers and might alternate who's playing based on their availability.
The Music
You probably already know a little about the wedding band or DJ since you were interested enough to interview them. Learn more about them and their style so there are no surprises on the big day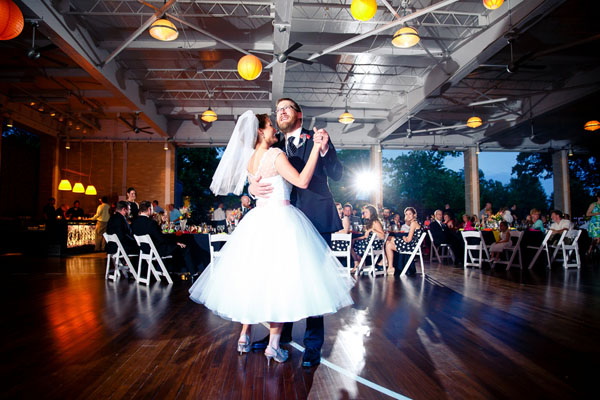 Everything Your Wedding DJ Wants You to Know
you're getting married—and that calls for celebration that has everyone on their feet from cocktail hour until last call! The best way to do that? Craft a catchy playlist so people can't help but spring out of their seats! From your first dance to the final steps, music sets the tone for the reception and has a heavy hand in determining your guests' experience.
If you and your fiancé opt for a DJ instead of or in addition to a band, you're putting the responsibility in their hands to ensure your wedding reception hits the right notes—literally! Along with finding an entertainment company that falls within your budget and has your wedding date available, you want them to be able to fluent in your favorite '90s boy band hits, understand what's going to go down on the dance floor when your family does the Hora, or know that you'll be expecting a heavy rotation of Dean Martin and Frank Sinatra to keep great aunt Jane happy. No matter what you're looking for, a DJ and their team should be able to work with you and your partner to make your wedding night special.
Know how to spot a fraud
We all know a guy who considers himself a DJ because he played top 40 hits at his frat's parties in college. And the one who thinks being a DJ means only playing EDM and house music. "Technology now has enabled everybody to call themselves a DJ,"says Scott Siegel of Purple Parrot Entertainment. "Don't just find somebody on Craigslist or some social media site and go by pricing. If it's too good a price, you have to hope the person's going to show up."
Don't rely on WiFi
Siegel also cautions against letting your party playlist live on the internet. "Nowadays a lot of DJs are starting to say, 'I've got 50,000 songs and they're on the cloud,'" he says. "You know very well how many times have you gone to make a phone call somewhere and you can't get a signal. There's a chance you're not going to be able to get a signal at that barn, the vineyard, or a catering hall. Or if you go to a catering hall and the venue says, 'I can't give you our password.'" Instead, go with a DJ who not only has all of their songs downloaded, but also has a backup drive in case of emergency
Figure out your DJ's preferred form of communication
Can't get that Justin Bieber remix you just heard on Pandora out of your head? Siegel wants you shoot him an email right then and there if you want to add it to your wedding rotation. "I've always told prospective brides, my phone's always open. Call me, email me. If you heard a song on the radio and love that song, call right now," he says. "For me to write it down in my notes is no big deal, but you could forget about it in five hours. I like to keep the line of communication open."