Tips for Choosing the Best Exterior Paint
Summer is here and that means we can finally tackle those big outdoor summer projects! If you're planning on painting the exterior of your home this summer, I wanted to share some important tips that will help you when choosing the best exterior paint for your home that will last years.
It's not easy deciding on a high quality exterior paint for the home because there are hundreds of different exterior paint products on the market. I know it's seriously overwhelming and I'm gonna make it real easy for you today and help you sift through so you can zone in on the very best exterior paint for your project.
If you're having your home professionally painted, it is critical that you are involved in the decision making process of what paint to use on your home. Don't let your painter make that decision alone!  A good professional painter will welcome talking you through the paint decision so both of you are happy with the job! It's also very important to ask your painter to paint a sample of the paint he/she is recommending for you to makes sure you are happy with the coverage
NOT ALL EXTERIOR PAINTS ARE EQUAL
I have learned so much over the years about exterior paint products from my own projects, client projects and also working with paint companies. Unfortunately, I have also learned the hard way that not all exterior paints are created equal. Nothing is more frustrating than spending a fortune to have your house painted and you have to repaint within 2-3 years!
DURABILITY
The most important factor when choosing an exterior paint is durability.  You may be surprise to know that a highly durable exterior paint finish should last at least 5-10 years. Yes! You read that right! The best exterior paint that is applied properly can last up to 10 years! It is possible!
TIPS FOR YOUR PROFESSIONAL EXTERIOR PAINTING PROJECT
Exterior house painting projects are a big deal. While the interior of your home is only seen by friends that you invite in, the outside of your home can be seen by anybody and everybody. You want it to have impressive curb appeal. Nobody wants to be "that house" on a street of well manicured lawns and beautifully painted exteriors.
House painting, whether interior or exterior, takes some prep work. Once you have taken the time to choose the perfect paint color, you will want to make sure your project goes smoothly. A professional painting company like New Life Painting will follow these, and other steps, to make sure that your exterior painting job is done in a timely and professional manner with beautiful results.
Clean: Even if the outside of your home looks clean to you, a professional will know to take the time to pressure wash the surfaces that you will be painting. Painting over a dirty surface will leave the exterior of your home looking rough and dirty. The house will need to fully dry for a day or two before painting
Prep other surfaces: If your painting team is painting wood trim or an area that has been painted before, these surfaces will need to be prepped for the job. A good painting company will scrape away any loose or flaky paint from these surfaces and sand down these areas to be sure that your new paint color will go on smoothly.
Watch the weather: Weather can be slightly unpredictable in most places, including Santa Ynez, Pismo Beach, and other Central Coast cities. If latex paint is involved in your painting project, weather that is too cold or too hot can keep the paint from adhering to your surface or compromise its durability. Moisture from rain or even heavy dew can negatively affect an exterior paint job, so a few good days of weather and your professional painters can get to work.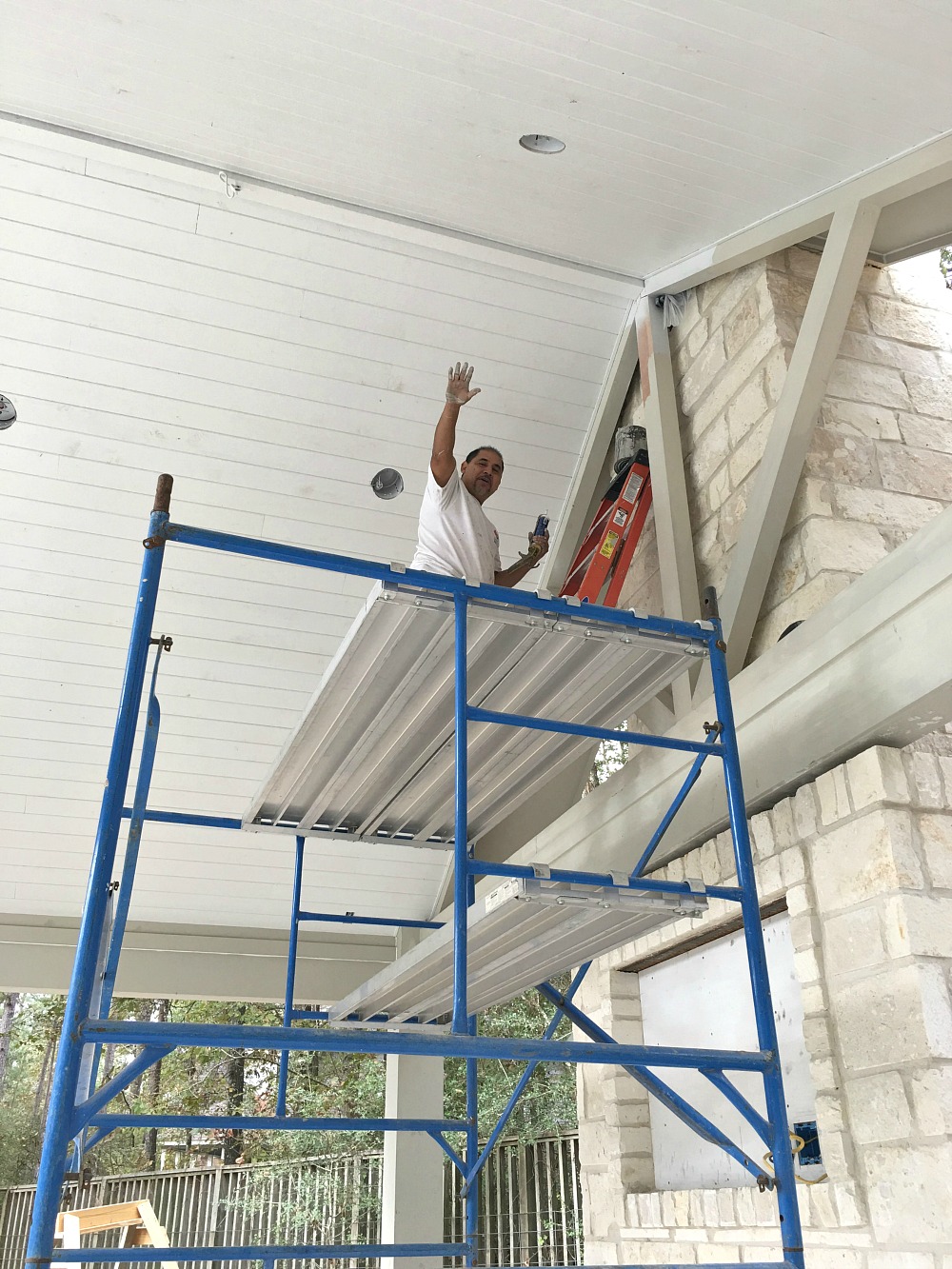 Smart Tips for Painting Your House
Few home-maintenance projects are as important as exterior painting because paint and caulking form the first line of defense against rain, snow, and ice. And a nice paint job will enhance the curb appeal and resale value of your home, too.
You want to repair and repaint as soon as you notice paint starting to crack, blister, and peel. Ignoring these problems will lead to a much more extensive—and expensive— job. Below are seven exterior painting tips every homeowner should know, whether you're planning to paint the house yourself or hire a pro.
Paint Options
There are two basic types of exterior paint: water-based latex and oil-based alkyd. Latex cleans up with soap and water, dries quickly, has low odor, and remains flexible longer so it's less likely to crack. The best quality latex paints contain 100 percent acrylic resins.
Paint Prices
There's no absolute formula for picking the best paint for your home. Most paint manufacturers offer a wide variety of paints ranging from good to better to best. As a general rule, budget how much you want to spend on the project and then buy the best paint you can reasonably afford, because cost is an excellent indication of quality. Expensive paints contain more pigments than bargain paints, so they produce a thicker, longer-lasting, more protective coating
Read the Label
Few homeowners bother reading the tiny print on the paint can label, but they should. There's a wealth of information printed right on the can that can help you produce a beautiful paint job. Pay particular attention to the instructions about prepping the surface and outdoor air temperature. Most paints shouldn't be applied when the temperature is 50 degrees F or colder. But some paints are specially formulated for application when the temperature is as low as 35. Just take the time to read the label before you start painting and before the label becomes smeared with paint and impossible to decipher.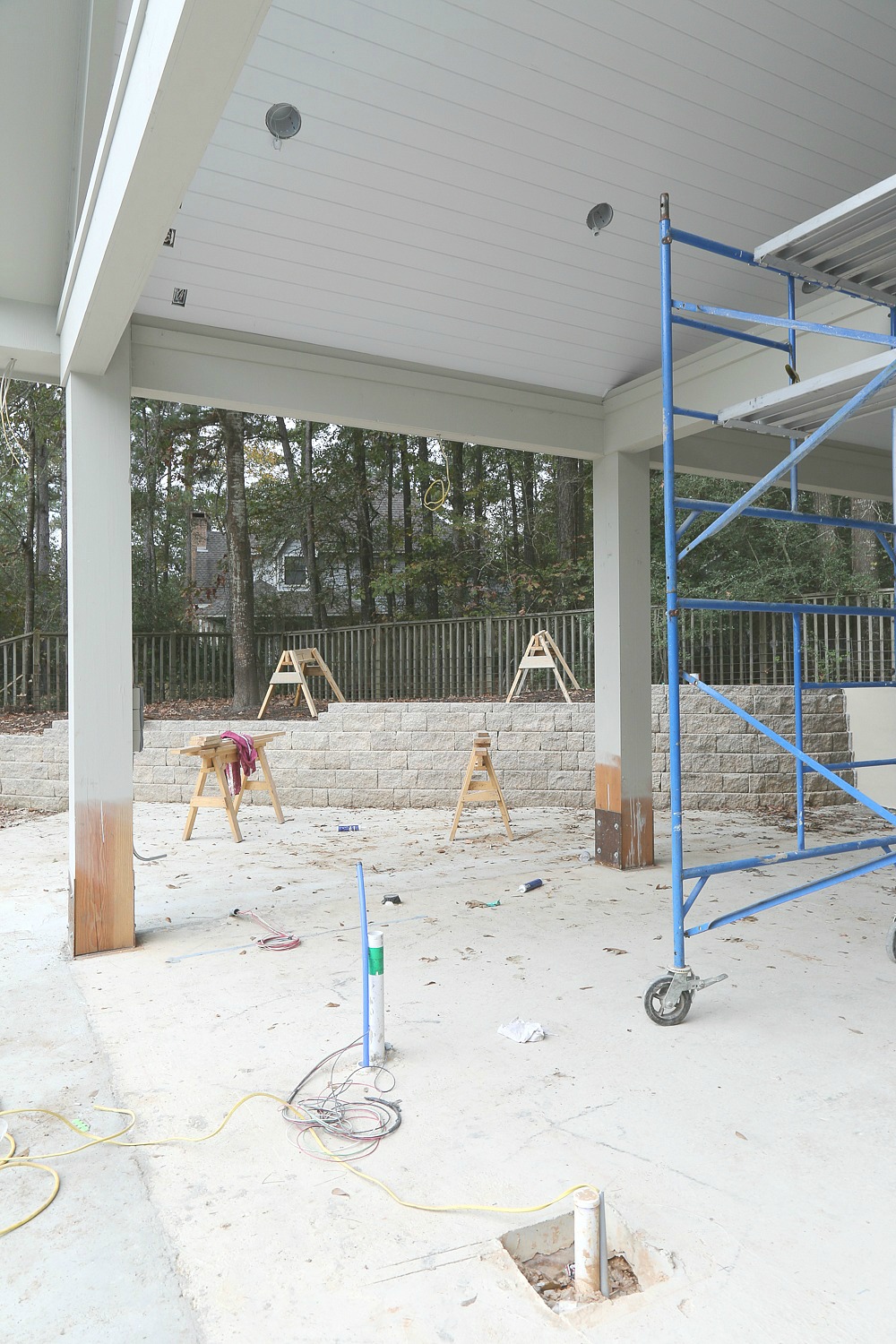 House Painting: Everything You Need to Know
House painting is often an important step of the moving process. If your home or rental property is in need of a fresh coat (or two) of paint, you'll have to decide how you want to proceed. Do you hire a professional painter or break out the ladder and purchase the exterior house paint yourself? Depending on the scale of the project, your time frame, and whether it's an exterior or interior house painting job, the answer might be different. Read up on our house painting tips and tricks to see what choice is the best for you.
House Painting Options: Hiring Help vs. DIY
When deciding whether to hire help or take on a house painting job yourself, there are a few factors to consider. Depending on your level of ambition, certain circumstances may prompt you to leave house painting up to the professionals. Think about your painting needs and see how the following situations apply to you
Scale
Scale has one of the biggest impacts on deciding whether to hire painting help or take matters into your own hands. If you want to paint your home, consider whether or not this is a realistic task to take on yourself. For instance, is your house multiple stories or a townhouse? Do you just want to paint the kitchen or the entire exterior? Once you factor in the time it takes to do the prep work and lay down multiple coats of paint, a DIY paint job can get complicated. If the house painting job is extensive, you may want to leave it to professionals
Current state of paint
Painting a brand new house with smooth surfaces dramatically reduces prep work. On the other hand, if you're painting an old home with peeling walls or siding, it's going to take a lot longer. When deciding whether to hire house painting professionals or do it yourself, take the current state of the paint into consideration. If you're not up for the challenge of scraping and sanding for hours, you should hire help to get the best results
Interior vs. exterior
Needless to say, an exterior paint job tends to be more complicated. Indoors, you don't have to deal with the elements. When painting the exterior of a home, however, you have to think about tough to reach places and the unpredictability of the weather. If you just want to repaint your front door, we trust that you'll be able to do it yourself. Contrarily, a full exterior makeover requires professional help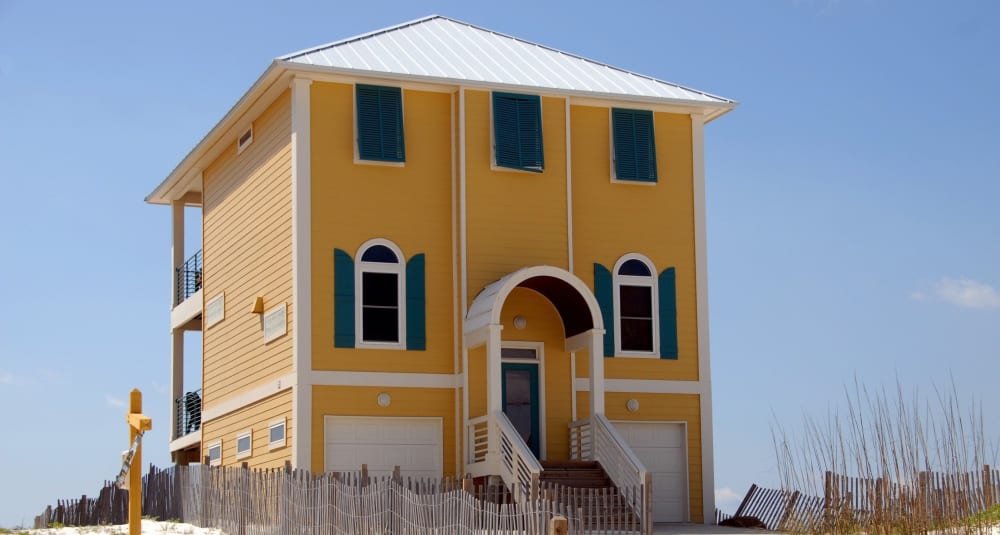 What to Look for in a Professional House Painter
It's true that a handy homeowner can tackle many tasks around the house without professional help. However, house painting isn't one of them. Repainting your home, especially the exterior, is a monumental task that requires extensive use of ladders and other equipment to safely reach high heights, not to mention years of experience mastering the precise prepping, priming, and painting techniques. For these reasons, the advantages of professional house painting far outweigh attempting a DIY job
Do you provide free estimates?
While the cost shouldn't be your only determining factor when hiring house painters, free estimates allow you to shop around before committing to one painter or another. Keep in mind that a low price doesn't guarantee quality products or a job well done. You'll want to ask for details about paint grade and warranties to ensure you're not comparing apples and oranges.
Will you keep me up-to-date on the progress?
Exterior house painting and multi-room interior projects are quite extensive, possibly taking more than one day to complete. Your painters should provide you with timely updates about their progress and whether they expect to complete the job on time. It's also reasonable to request daily start and end times, especially if you want to be at home while the painters are working.
Do you clean up after yourselves when the job is complete?
The last thing you want is to be left scrubbing mud off the floor or paint splatters from your windows. Accidents happen, but true professionals take measures to prevent them, such as by wearing shoe covers and laying down drop cloths on furniture, counters, and floors. Before they leave, your painters should thoroughly scour the work area for messes and vacuum or sweep up any dirt or dust they left behind
Can you help me find the right paint color?
After years of experience on the job, professional painters should have a keen eye for what hues look best together. If you're not sure what color to paint the walls or exterior of your house, it's fair to ask for advice. Painters can also recommend particular brands or grades for the work at hand. Remember, when it comes to paint quality, you get what you pay for.